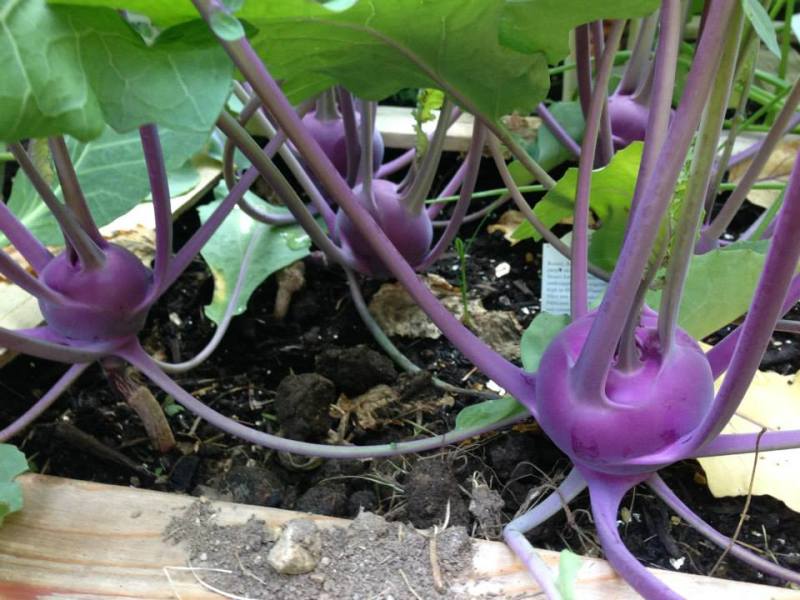 YES! You heard me right! It is time to get planting.
"ThatGarden Guy",
Lee Ganim of Ganim's Garden Center in Fairfield, CT
says, "Plant now what you planted in April." Easy. "Everybody can do this."
That's what
Mel Bartholomew
, the Founder of
Square Foot Gardening
has said for over 40 years!
Read Mel's Fall Planting thoughts
here
.
Hard to believe? Try it - you'll not just like it, you'll love your cool weather veggies - and they'll love you back and help you to "boost your health from a box" even late in the growing season. Dark leafy greens and root veggies are our stars here!
My Top 10 Vegetables for Fall Planting:
1.
Garlic
is usually planted in the fall, and harvested the following summer. Wait until temperatures have cooled, usually mid-November before a hard frost in the Northeast, before you get it in the ground.
2.
Radishes
are a quick growing root crop with simple heart shaped leaves. Colorful and healthful - red, purple, pink, white, even black - round, or long and skinny like the Daikon radish - raw for munching or cooked in Miso Soup or stir fry! The leaves of the radish plant actually contain more Vitamin C, protein and calcium than their roots. They have been used to treat kidney and skin disorders, fight cancer.
Read More