May June 2013 Fairfield Magazine
Gardening goes beyond a popular pastime. Read the article "Yard-to-Table: Farm-Fresh Food from Garden to Kitchen."
Click here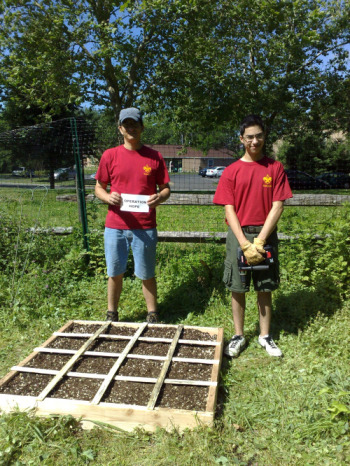 April 2012 Square Foot Gardening
in Natural Awakenings magazine. To read the article, "Have Scouts Install Your No-Work, No-Weeds Square Foot Garden!"
Click here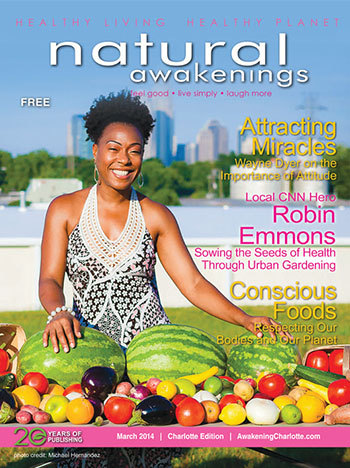 May 2011 Natural Awakenings Magazine
Read the article, "Sustainable Square Foot Gardening - How to Boost Your Health and the Health of Our Planet…from a Box!"
Click here
Square Foot Gardening's Founder and Inventor, Mel Bartholomew is pictured here back when and today as he enjoys some "no work, no weeds, no worry" time next to his abundant Square Foot Gardening boxes!
The Ten Basics of Square Foot Gardening
LAYOUT – Arrange your garden in squares, not rows. Lay it out in 4' by 4' areas.
BOXES – Build boxes to hold a new soil mix above ground – only 6 inches deep.
AISLES – Space boxes 3' apart to form walking aisles.
SOIL – Fill boxes with special soil mix: 1/3 compost (made from many different ingredients), 1/3 peat moss, 1/3 coarse vermiculite. Existing soil doesn't matter.
GRID – Make a square foot grid for the top of each box to organize the garden for planting.
CARE – Never walk on the growing soil. Tend your garden from the aisles. Few, if any, weeds sprout and are easily pulled with fingers. Soil stays loose and friable. Easy to protect from weather.
SELECT – Plant a different flower, vegetable, or herb crop in each square foot, using spacing of 1, 4, 9 or 16 plants per square foot. Crop rotation happens naturally.
PLANT – Conserve seeds. Plant only a pinch (2 or 3 seeds) per hole. Place transplants in a slight saucer-shaped depression. Plant only what you will use during each season. No waste.
WATER – Ideally water by hand from a bucket of sun-warmed water (hose or drip system okay).
HARVEST – When you finish harvesting a square foot, add compost to replenish nutrients and replant with a new and different crop.

LOCATION
Pick an area that gets 6-9 hours of sunshine daily.
Stay clear of trees/shrubs where roots/shade may interfere.
Have it close to the house for convenience and protection.
Existing soil is not really important. You won't be using it.
Area must not puddle after a heavy rain.
SQUARE FOOT GARDENING IDEAS
Humanitarian Efforts
Public/Home Schools
Eagle Scout Projects
Young Women Projeccts
Senior Centers
Contact The Square Foot Gardening Health Coach for support with your home, school or community location gardening needs for classes & talks, certification, coaching, installation, design, grants and more...one square foot at a time.