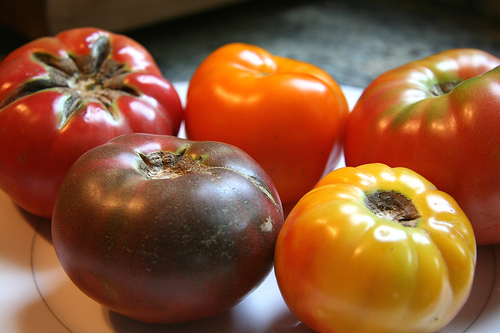 It's such a joy to see more and more people of all ages, young and old alike, making better food and eating choices! More and more folks seem to be embracing their own home grown gardens, local farmstands, farmers markets and what our hard working growers of the land and catchers of the sea bring to us. My hope as you read this, is that you will check in with yourself and those closest to you, as you travel or stay at home this summer, and look to see how you can shop truly local and embrace what's around you. To support you, here's a few of my seasonal favorites!
Tomatoes, eggplant, carrots, cabbage, and sea veggies are just a few featured in the recipes below.
Enjoy the bounty!
Enjoy knowing where your food comes from and the goodness it brings to you and yours!!!!
HEIRLOOM TOMATO PANZANELLA SALAD
PURPLE CABBAGE, CARROT and CRANBERRY SLAW
VERY COOL VEGETABLE LASAGNA
ARAME SLAW
BABA GANOUSH